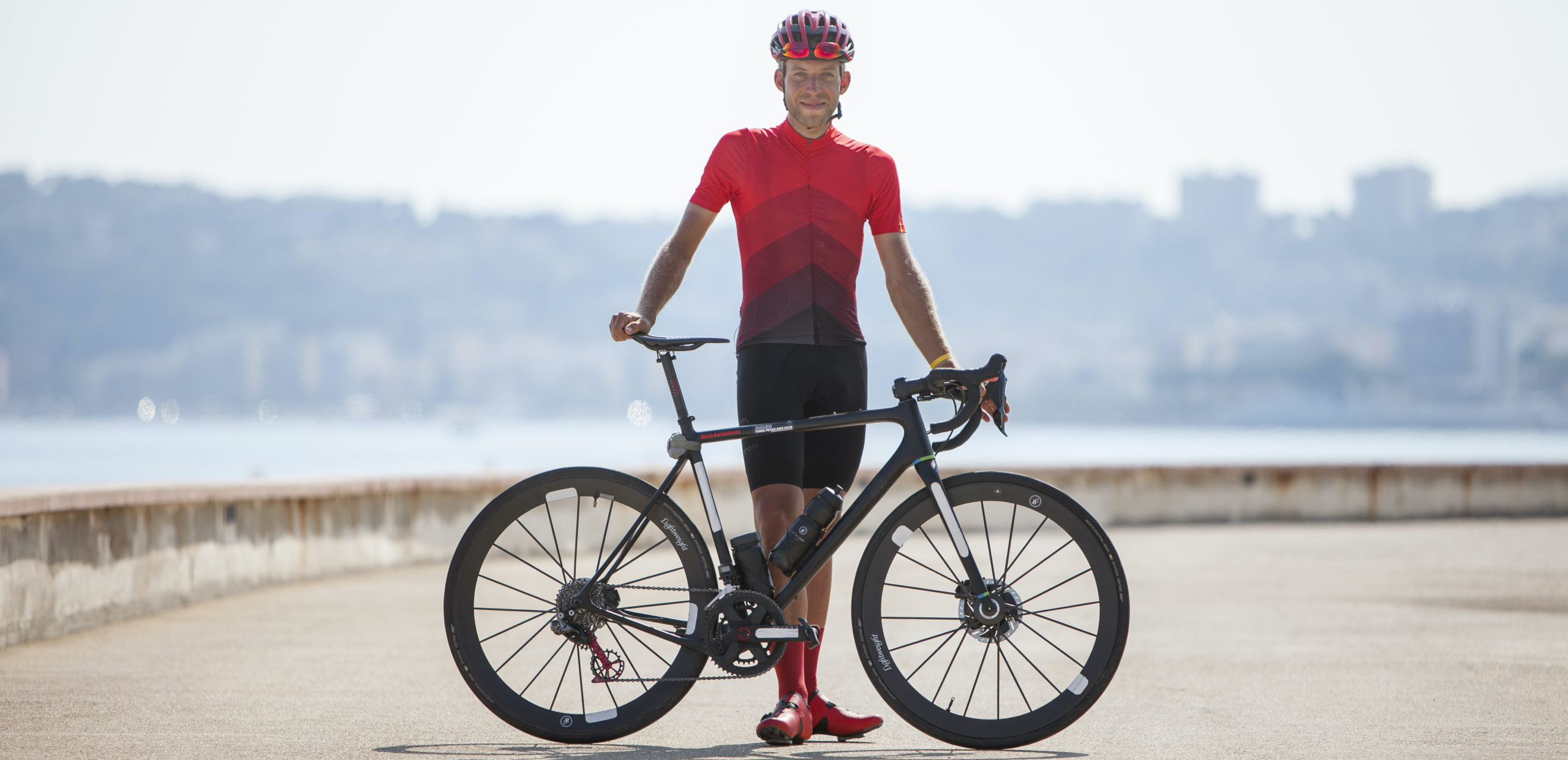 ---
About
Ulrich Bartholmoes, called "uba", in his first life was an executive for digital projects a several IT enterprises in Germany. Now he runs his own business to provide companies all over europe with digital transformation services. From his ultracycling experiences he facilitates lectures and executive workshops about the impact of endurance on leadership.
Ulrich, 35 years old, lives in Munich. He started racing Grand-Fondo-like events in 2014 and discovered that the longer the races are, the more altitude they have and the harder they are, the more he liked them. In 2018 he came 4th on the Tour du Mont Blanc in France. Researching even longer races, he discovered bike packing and the world of unsupported ultra races.
He bought bikepacking equipment and in June 2019 he entered his first race, The Transpyrenees. Since he had some time in Spain left over, he decided to also ride the Transiberica. Ulrich thought after two back to back races he would be too tired to ride anything else in 2019, but then he heard about the Two Volcano Sprint and decided to join up. He has a burning passion for ultracycling – an athlete who loves extreme challenges. Ulrich is the overall winner of several ultracycling races e.g. the Transpyrenees, the Transiberica and the TwoVolcanoSprint in 2019 as well as the ThreePeaksBikeRace and the TwoVolcanoSprint in 2020. In 2021 he raced and won the B-Hard Ultrarace in Bosnia, won and set a new record on the Transpyrenees race and the Transiberica as well as raced Badlands and the TwoVolcanoSprint. His adventures you can follow on Social Media channels: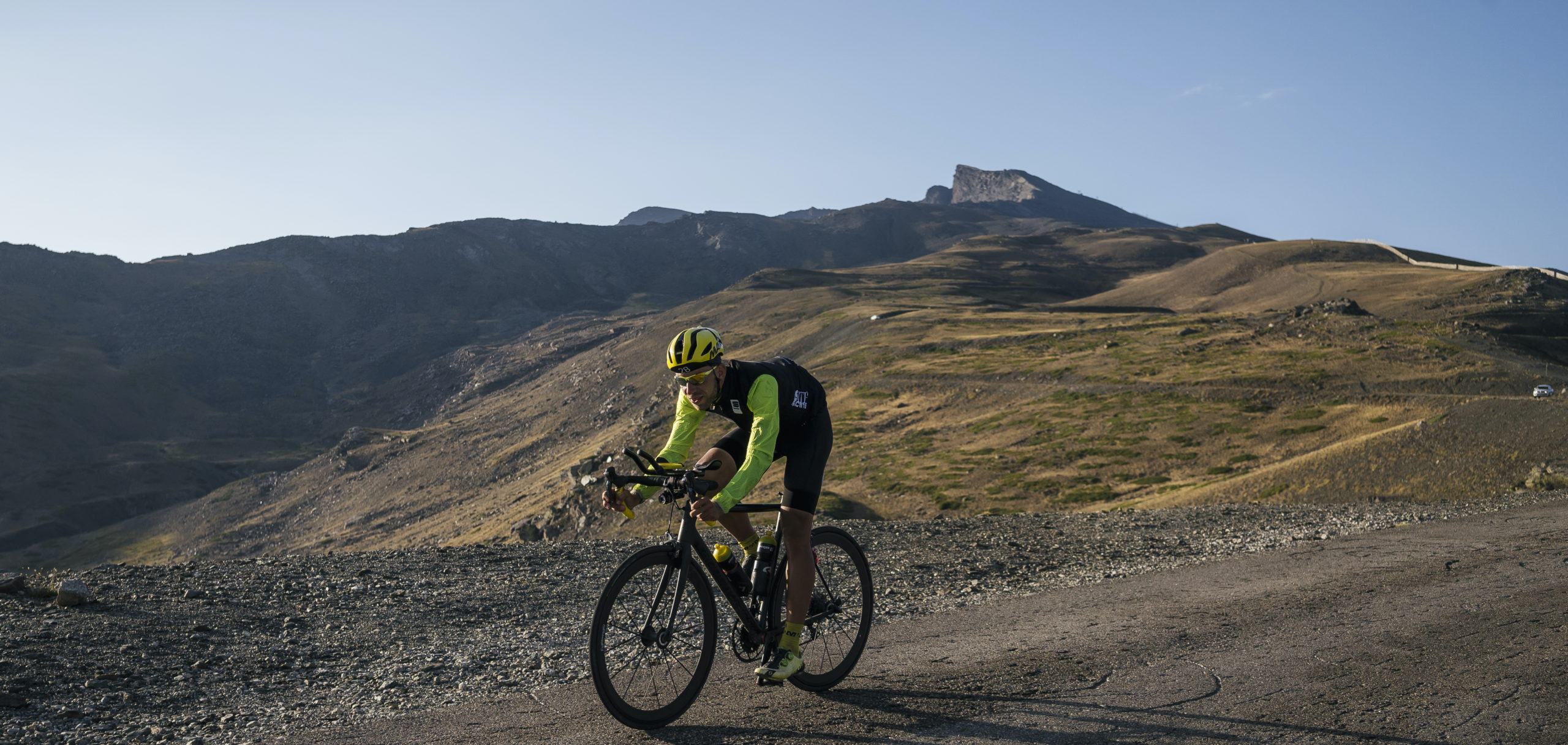 ---
Upcoming Events
Some main events are already firmly planned for 2022. Beyond that, however, Ulrich will launch a few more projects and adventures that will provide a good change of pace in between.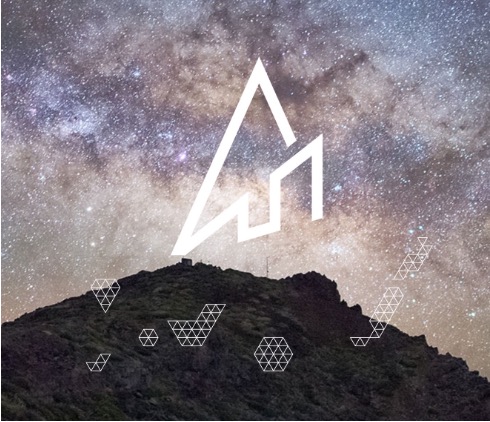 Gran Guanche
When: 22.01.2022
What: Road, 600km
Where: Canary Islands / Spain
More details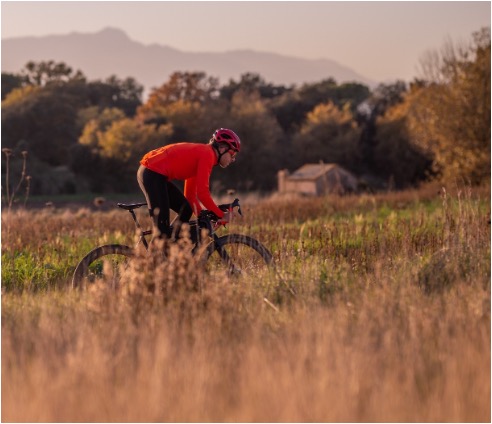 "The Capitals" Challenge
When: 01.04.2022
What: Gravel, 750km
Where: Catalonia / Spain
More details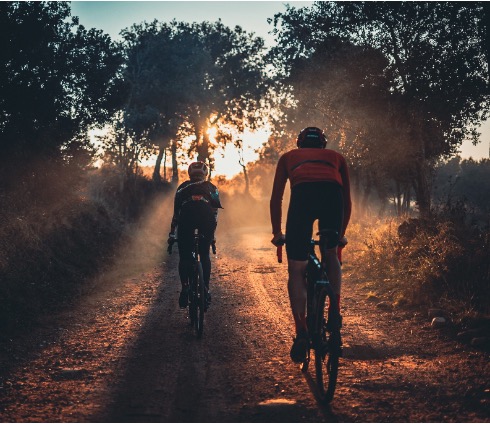 Klassmark The Traka
When: 01.05.2022
What: Gravel, 360km
Where: Girona / Spain
More details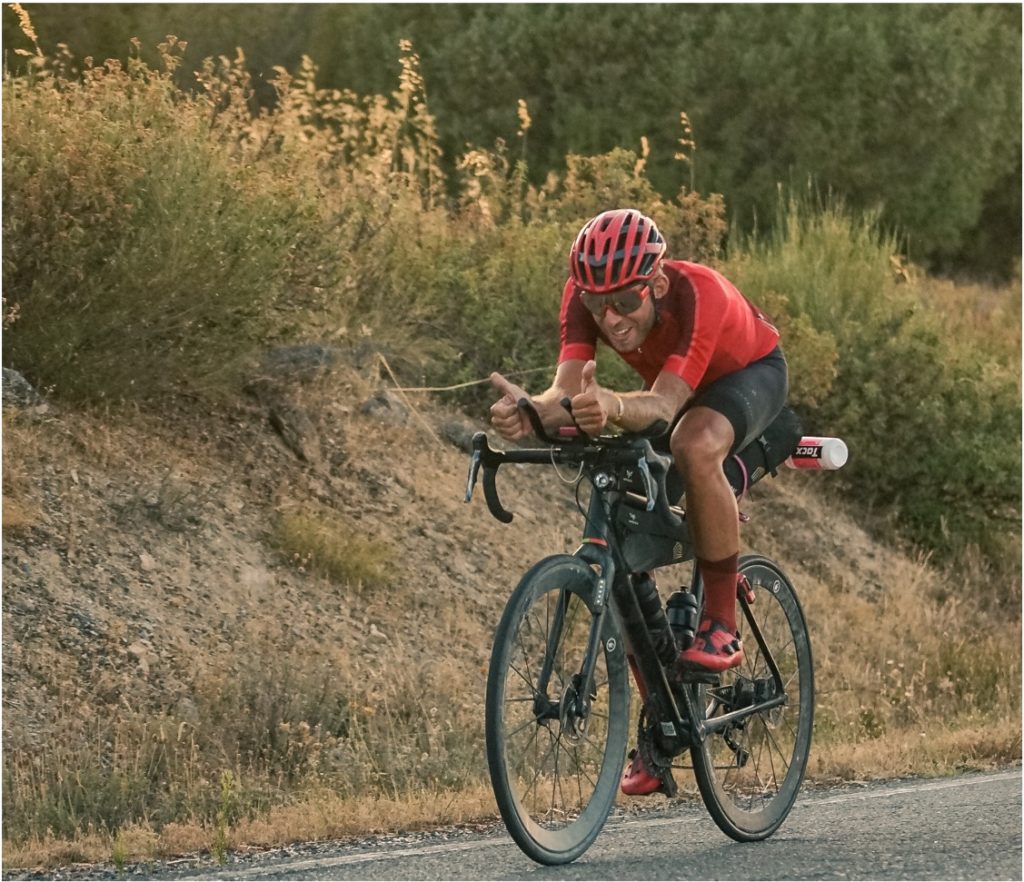 Madrid – Barcelona
When: 10.06.2022
What: Road, 700km
Where: Madrid / Spain
More details
The Transcontinental Race TCR No.8
TCR is the best known self-supported race – simple in design but complex in execution: Factors of self-reliance, logistics, navigation and judgement burden racers' minds as well as their physiques. Start on the 24.07.2022 in Belgium with the finish in Burgas, Bulgaria. Covering 4.200 kilometers plus > 45.000m of elevation gain alongside 4 checkpoints in Czechia, Italy, Montenegro & Romania.
More details
Never stop exploring! Ulrich is continously looking for new destinations to ride, for new events, for new races, new challenges, new projects and ideas – simply for things he never did before. His passion is not only to discovery and cross bounderys of all kinds, but also to share his experience in form of videos and movies, workshops or lectures. So if you are an event organizer, an agency or simply someone who wants to share an idea – say hello and send us a message.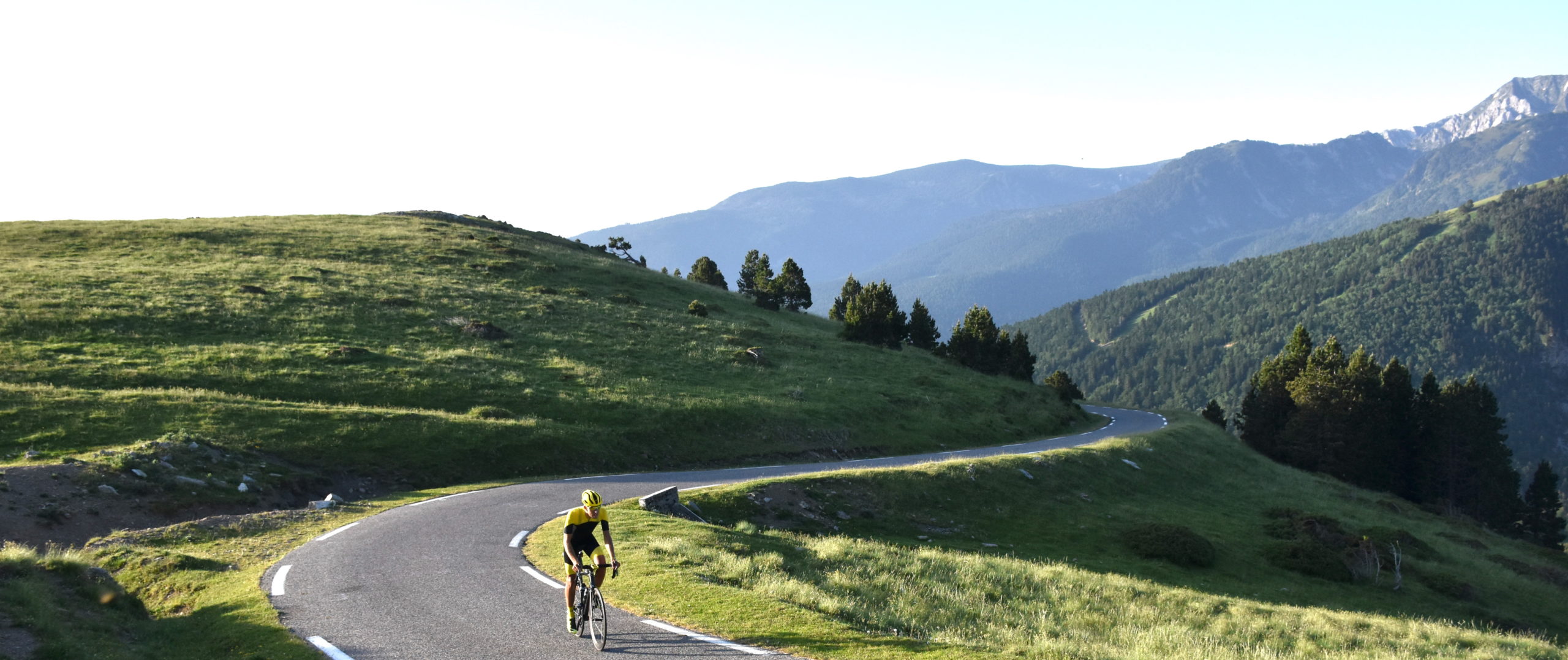 ---
Races
Badlands 2021
Badlands is a fixed route gravel race covering just under 750km in distance and a whisker shy of 15,000m climbing. This year's riders will spend 65% of their time off road, and some of that including alpine and singletrack. The remaining route flows over paved roads, but with 253m of cobbles included – just because everyone loves some cobbles. The route crosses some of the most remote, diverse and challenging places in Europe.
Because the route was not challenging enough the roster was spiced up with some amazing participants: Team GB triathlete and double-olympic gold medalist Alistair Brownlee, German ex-pro and current Directeur Sportif Paul Voss, italian ex-pro Mattia de Marchi, Canadian Girona resident Christian Meier (and ex-pro), MTB european champion Sebastian Breuer, …, Sofiane Sehili and many more.
It was a challenging game against the heat, the tough conditions for resupply, against fatigue and exhaustion. Totally unexpected Ulrich rolled to the finish line as the second finisher and collected his first gravel ultra-cycling medal after 2d 1h 23m of travel through the Badlands wild country.
See more details on transiberica.com & dotwatcher.cc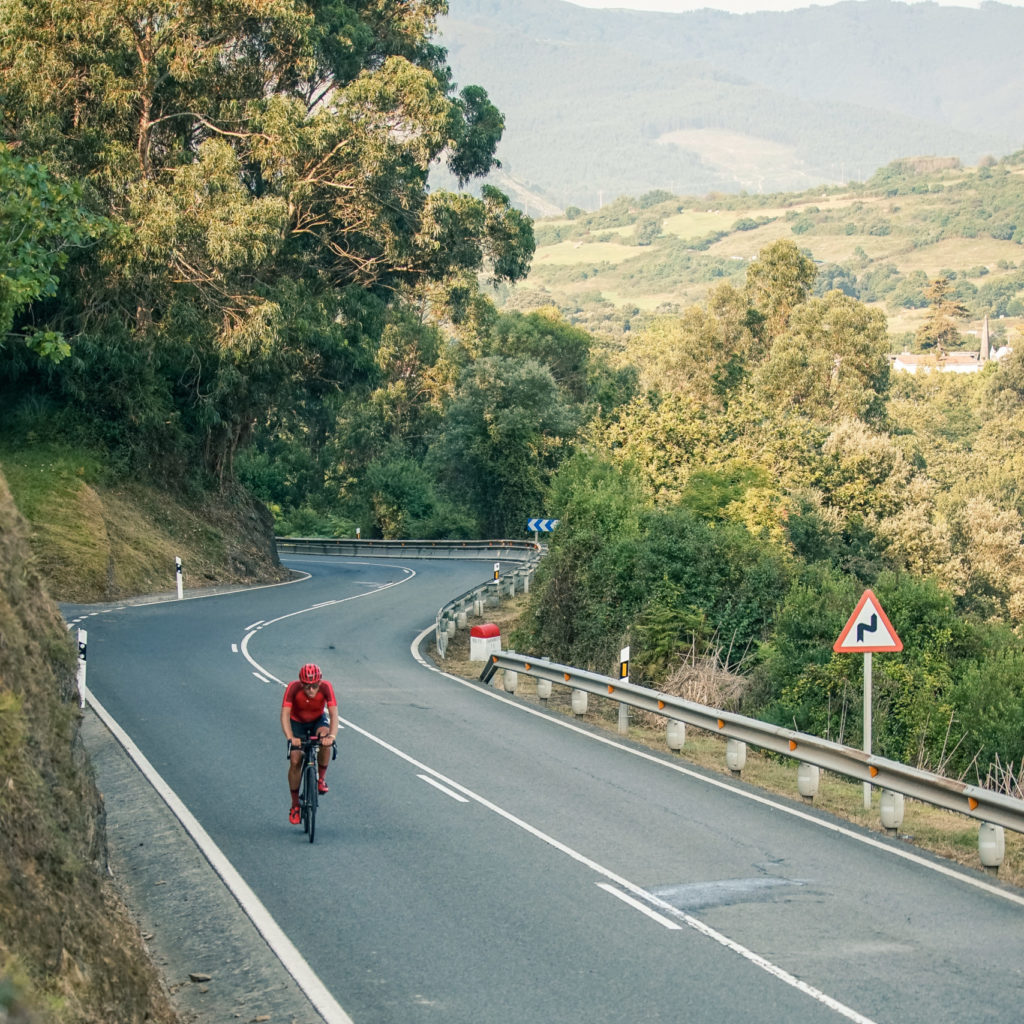 Transiberica 2021
As an free route event the Transibérica required ones more my own plan to reach the 9 mandatory checkpoints in spain and portugal. The route covered some of the most beautiful, diverse and challenging villages and mountain pass of the Iberian Peninsula. All in all I with 2.950km and 35.000m of elevantion gain it was a tough ride – spices up by an incident with an broken derailleur which cause a stopping time so solve it of more than 21 hours. Pushed back from position 1 to 9 it was almost impossible to get back to the head of the race. But with an incredible ride showing not only physical capacity to make kilometers dissolve under the wheels, but a depth of resilience and mental fortitude to not be stopped by the many challenges thrown in the way Ulrich claimed the victory again after 6d 14h 13min.
See more details on transiberica.com & dotwatcher.cc
---
Transpyrenees 2021
TransIberica Ultracycling's self-supported Transpyrenees event is a 1,050 km single-stage road race. The route starts at the Mediterranean village of Llançà, located in the comarca of Alt Empordà in Catalonia, and finishes in the Basque city of San Sebastián, located in the south of the Bay of Biscay. The route involves 24.000m of elevation gain and includes a total of 36 Cols, with the highest mountains pass in The Pyrenees (Envalira, 2.409m) and the special Col for the 2021 edition, the amazing Arcalís.
On the 29th of June 2021 – exactly two weeks after racing the B-Hard Ultrarace in Bosnia, Ulrich took his second victory on this demanding race and even set a new route record within 47hrs 38mins to cross the Pyrenees from east to west. The podium was completed with an outstanding performance of Sofiane (50 hrs 28 mins) and Omar (50 hrs 29 mins) who delivered an epic sprint to the finish line.
See more details on transiberica.com & dotwatcher.cc
---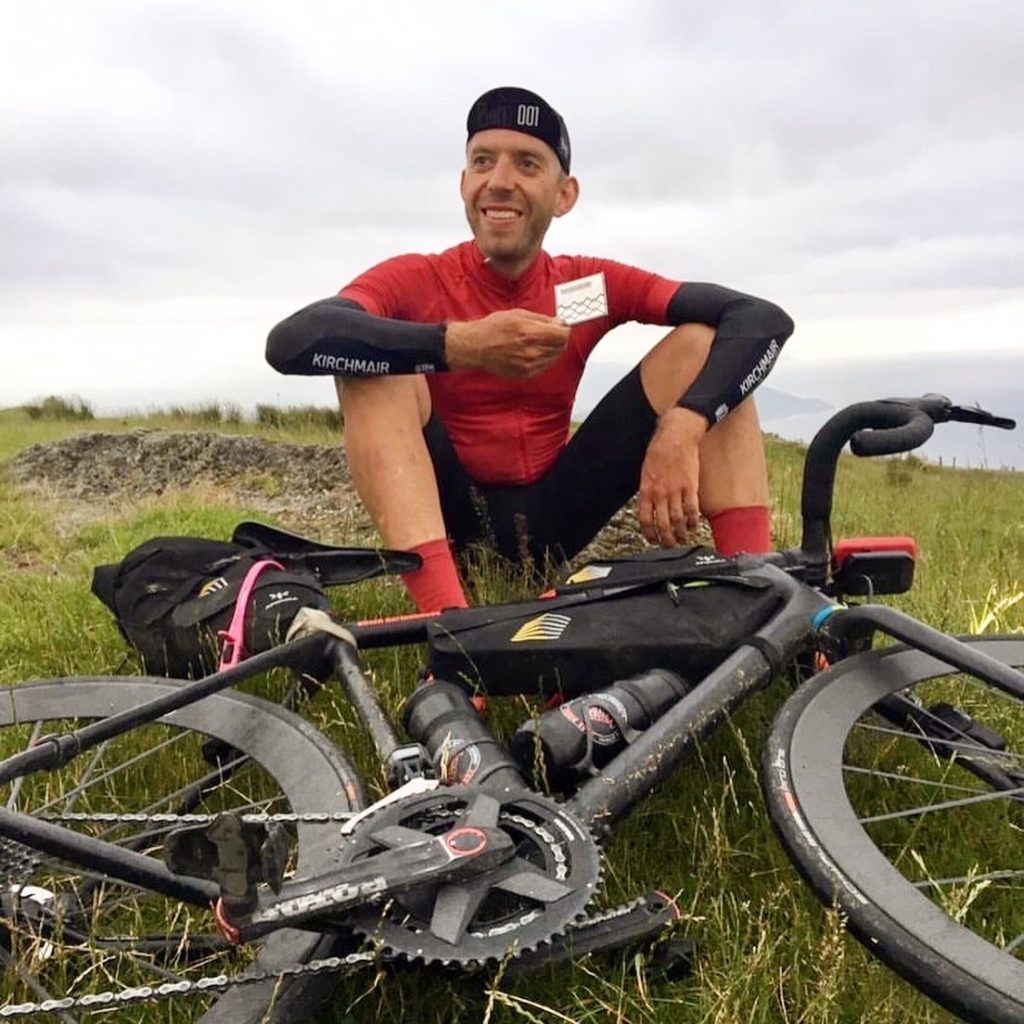 B-Hard Ultrarace 2021
The B-Hard Ultrarace with the 1200 km route has been carefully crafted to represent Bosnia & Herzegovina "in a nutshell" and passes through National Parks, along rivers, lakes and waterfalls, over 1984 Winter Olympics ski-centers, by UNESCO World Heritage sites and generally over stunning (and hilly) terrain. It covers 14.000m of elevation gain.
In June 2021 Ulrich (Cap #R1) finished 1st on the B-Hard Ultrarace within 51hrs 15mins. With just something like 6hrs stopping during a bit more than two days and partially challenging weather conditions (heat and pooring rain) it was a demanding race with strong competitors like Nathalie Baillon, Sam Thomas and Ben Davis.
See more details on bhardultrarace.com …
---
Two Volcano Sprint 2020
After a crazy and COVID shaked season in mid of October 2020 it was time to come back to the Two Volcano Sprint in south italy for a last serious race in this year. Saying "serious" this time would have a special meaning – cause the roster promised to bring the best of the best athlets of our sport to the starting line at the bottom of Mt. Vesuvius. With nearly 1.100km to ride and 24.000m of elevation to climb the track ensures to appear as a nice challenge.
Ulrich Bartholmoes (Cap #16) wins the Two Volcano Sprint 2020 with an incredible time of 52hrs 50min, shaving more than 7 hours off his winning time last year. With just a little sleep it was a demanding chase where Sofiane Sehili and Omar Di Felice round off the top three finishing second and third respectively. Sofiane finishes in 55hrs:14mins, Omar in 55hrs:45min.
See more details on twovolcanosprint.com and dotwatcher.com…
---
Three Peaks Bike Race 2020
End of July 2020, the Three Peaks Bike Race was kicked off in Vienna to cross the Alps from east to west heading to Nice – while crossing three iconic peaks on the way. Despite some parcours next to those peaks it was a free route unsupported race featuring the Großglockner (Austria), the Col du Sanetsch (Switzerland) and the mighty Mt. Ventoux (France). All in all the route was about 2.000 kilometers long and covered about 27.000 meters of elevation gain.
Riding this race across the Alps already looks like a challenge for itself – but riding it with some of the worlds best athletes in the ultracycling scene was an additional, extraordinary experience. Within 3 days, 23 hours and 23 minutes Ulrich finished the whole track as the first rider arriving in Nice. With only 2 hours and 45 minutes of sleep this race was pushing him far beyond the limits that he knew so far.
See more details on adventurebikeracing.com and dotwatcher.com…
---
Two Volcano Sprint 2019
In November 2019, the Two Volcano Sprint was organized by Juliana Buhring – well known as the fastest woman to circumnavigate the globe by bike. The 2VS is a single-stage, unsupported bicycle challenge starting and finishing at south Italy's two iconic volcanoes, Mt. Vesuvio and Mt. Etna. The route crosses the panoramic Amalfi and Cilento coastline before heading into the Appenine mountains and descending finally into Sicily. With just over 1.100 kilometers and 24,000+ meters of elevation gain, the 2VS is an epic challenge for even the strongest of cyclists.
Ulrich Bartholmoes claimed victory despite being forced to climb Mt. Etna with only one functioning leg and Shermer's neck. He rode 1100km and climbed 24,000 metres of ascent, arriving at the finish line in Nicolosi in a time of 59 hours and 58 minutes. Considering the time and energy-draining mechanical problems that Ulrich faced early on his race, this was a truly epic ride and an perfect closing of the racing season 2019.
See more details on twovolcanosprint.com and dotwatcher.com…
---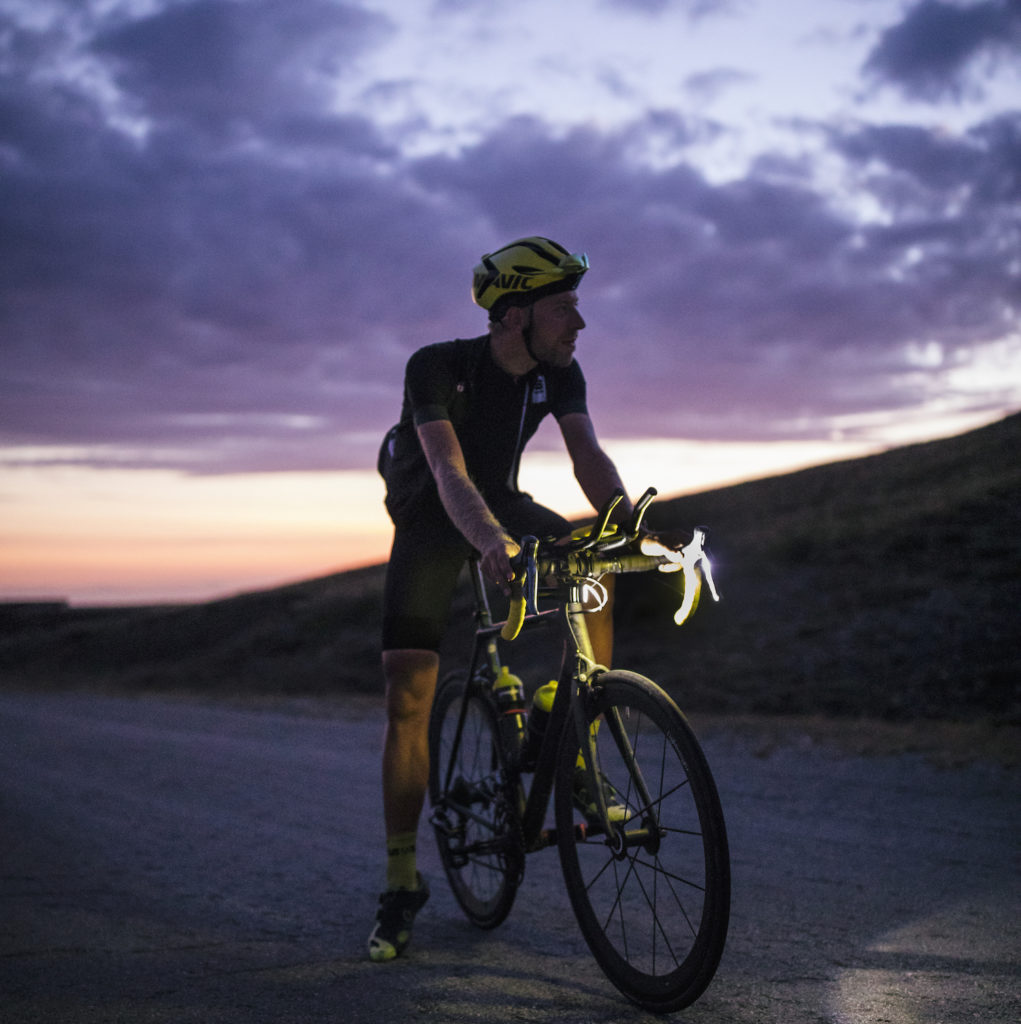 Transibérica Ultracycling Race 2019
Transibérica is the unsupported and non-stop road cycling challenge across the Iberian Peninsula. The event is Free Route, what means the riders must design and follow their own plan to reach the mandatory Checkpoints where validate their Brevet Cards. The Checkpoints are designed to reach some of the most beautiful, diverse and challenging villages and mountain pass of the Iberian Peninsula, getting an route of over 3.500km in 2019.
Ulrich Bartholmoes managed to claim victory in 9d 20h 33min.
---
Transpyrenees Ultracycling Race 2019
Transpyrenees is the unsupported and single stage road cycling challenge across The Pyrenees. As a rider you must follow the official 1.000km route from the Mediterranean to the Atlantic coast climbing some of the most mythical and challenging Cols of The Pyrenees such as Pailhères, Peyresourde, Tourmalet, Luz-Ardiden, Aubisque or La Pierre Saint-Martin.
In 2019 the Transpyrenees Ultracycling Race was Ulrichs first long distance race from the village of Llançà (ES) with this finish at the city of San Sebastián (ES). He completed this epic challenge within 02 days, 02 hours, 46 minutes as the overall winner.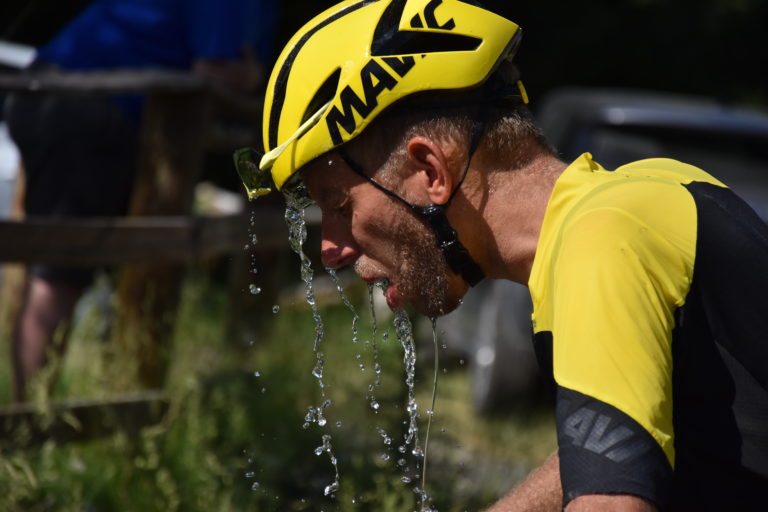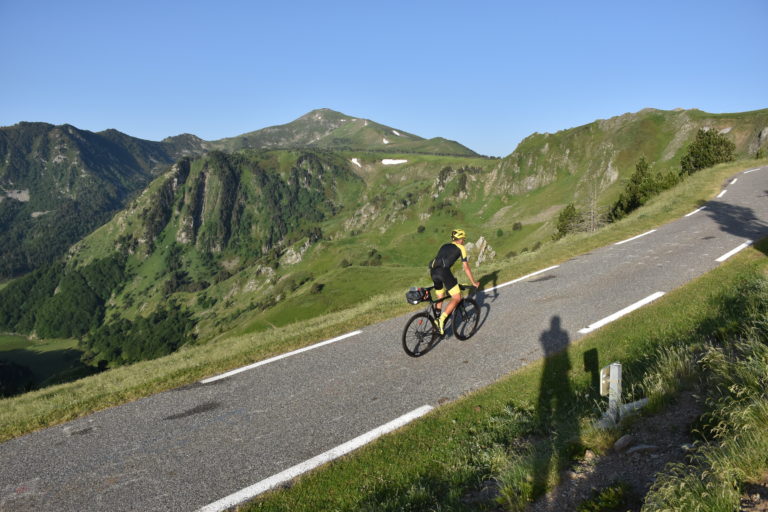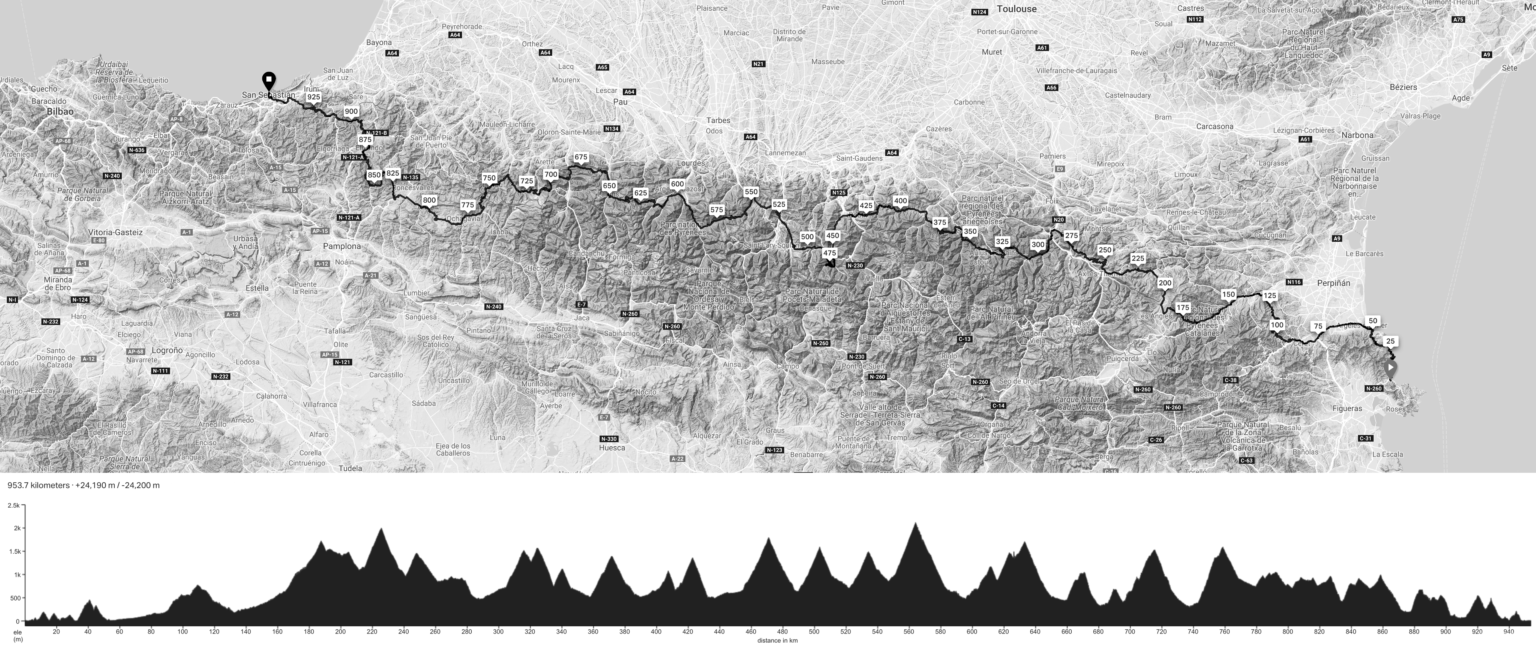 ---
Partner
---
Media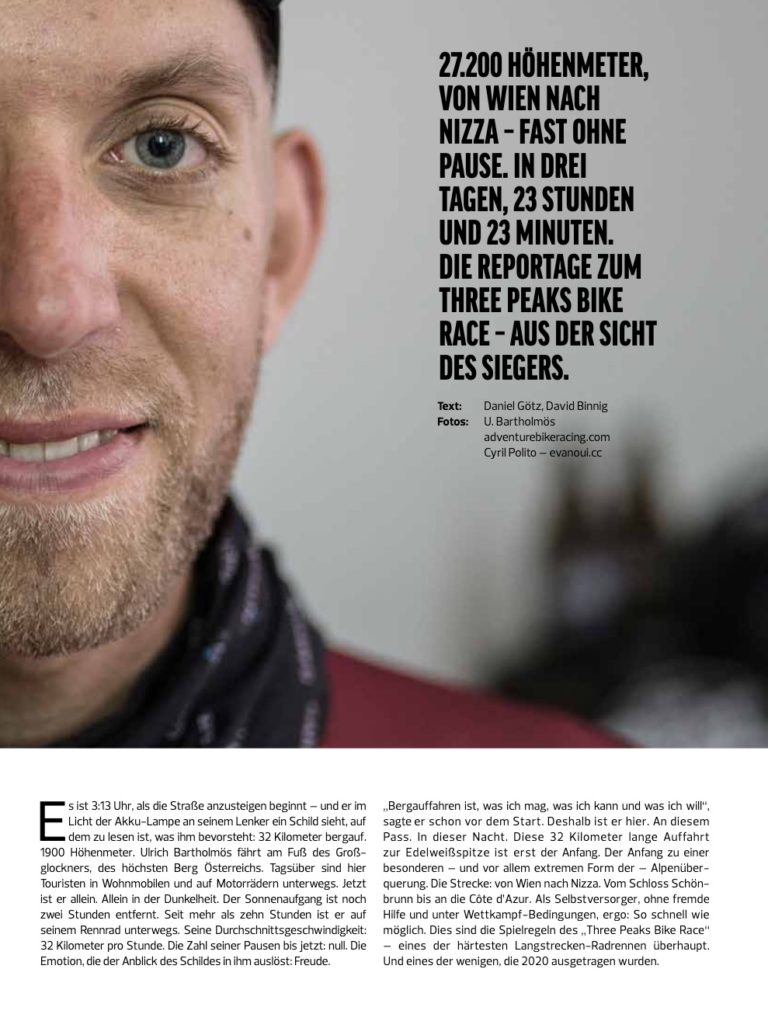 Rennrad Issue 11-2020
The german cycling magazine "Rennrad" is one of the most popular publications about roadcycling in germany – published in print and online. In its printed october / november issue the "Rennrad" created an large scale reportage about the adventure and victory of Ulrich Bartholmoes at the ThreePeaksBikeRace from Vienna to Nice in July 2020.
More details on radsport-rennrad.de …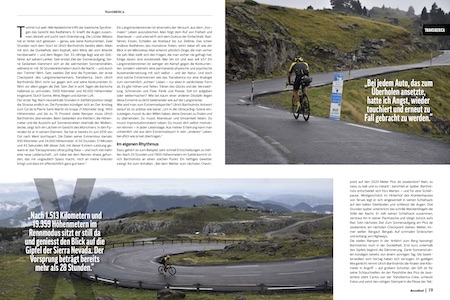 Rennrad Issue 01-2020
The editors of the german cycling magazine "Rennrad" are delighted to continue on the partnership with uba cycling. In the 01-2020 issue an large story with a lot of stunning photos was published about Ulrich Bartholmoes victory on the Transibérica Ultracycling Race in september 2019.
More details on radsport-rennrad.de …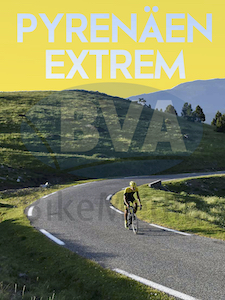 Rennrad Issue 09-2019
The german cycling magazine "Rennrad" is one of the most popular publications about roadcycling in germany – published in print and online. In its printed september issue the "Rennrad" created an seven pages reportage about the adventure and victory of Ulrich Bartholmoes at his first ultracycling race – the Transpyrenees Ultracycling Race – in June 2019.
More details on radsport-rennrad.de …
---
Contact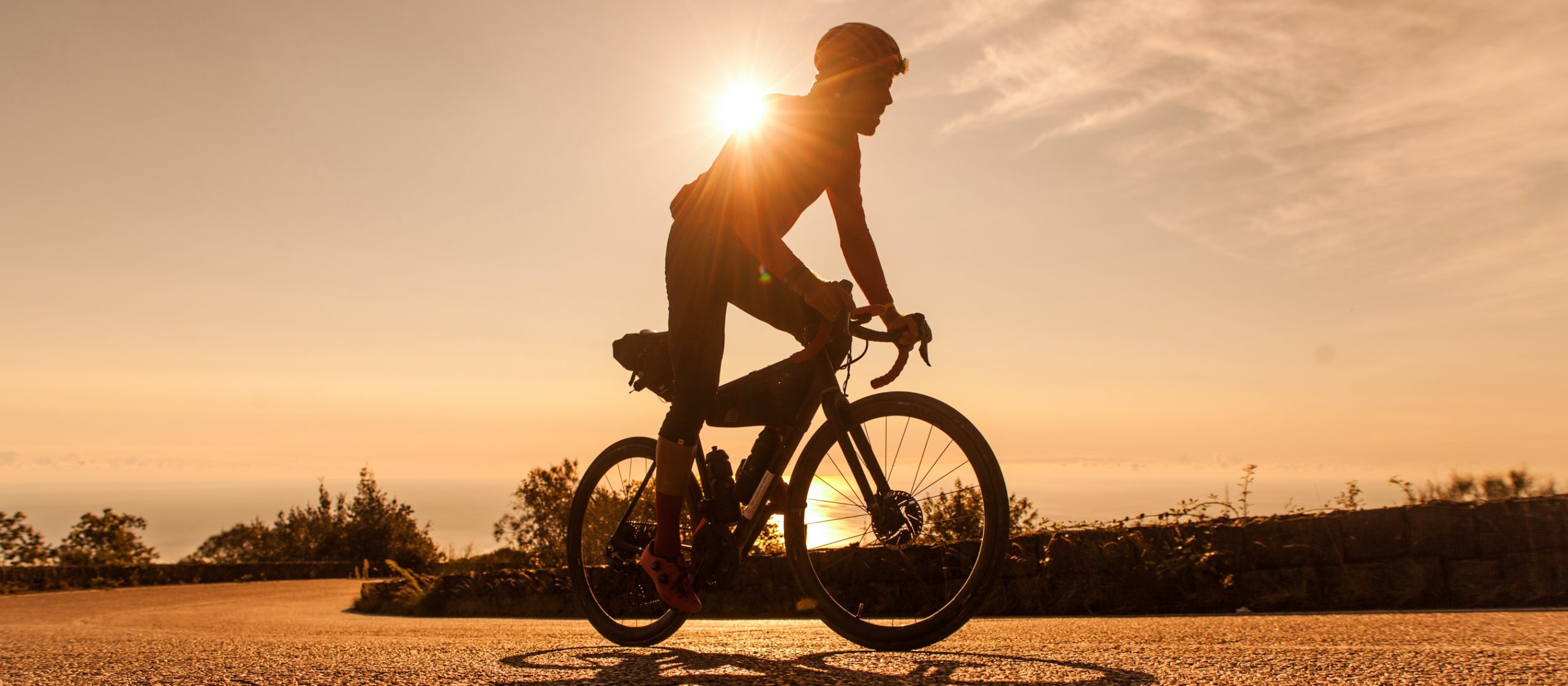 Photocredits:
Cyril Polito
|
James Robertson
|
Danilos Guali
|
Carlos Marzon & Transiberica.cc
|
AdventureBikeRacing.com
|
Juanan Barros
|
Jakub Kopecky